Cabinet Refacing Company in Leawood
Cabinet refacing company in Leawood Kansas can transform your living space for less time and money! 
At KC Wood, we understand that not everyone needs a total remodel. Are you tired of the same old cabinets in your kitchen, bathroom and bar? A cabinet refacing company in Leawood will give your cabinets a fresh new look with less work, even at a price you can afford. Therefore, you want the best result, working within your budget. Firstly, KC Wood uses ML Campbell catalyzed lacquer finish for a long-lasting and durable finish. Secondly, If you're not looking to change the layout of your cabinets, you're a good candidate for cabinet refacing.
Explanation of cabinet refacing
To give a short explanation, cabinet refacing is about updating the exterior of existing cabinets. The contractor will make minor repairs and then reapply new veneers or laminate. This is an appealing option for homeowners looking to get a new look without the huge time and money investment. In other words, the refacing project is more about updating the look rather than functionality and overall design.
Cabinet refacing gives your cabinets a brand new look within the original footprint. And it's considerably less expensive than total cabinet replacement.
With us on your side, you expect us to:
Give your cabinets a completely new revitalized appeal

Install cabinet doors, hinges, and doors, and only leave the cabinet boxes intact

Show you an endless selection of cabinet doors, wood species, and hardware

Complete the refacing project and give your kitchen a timeless look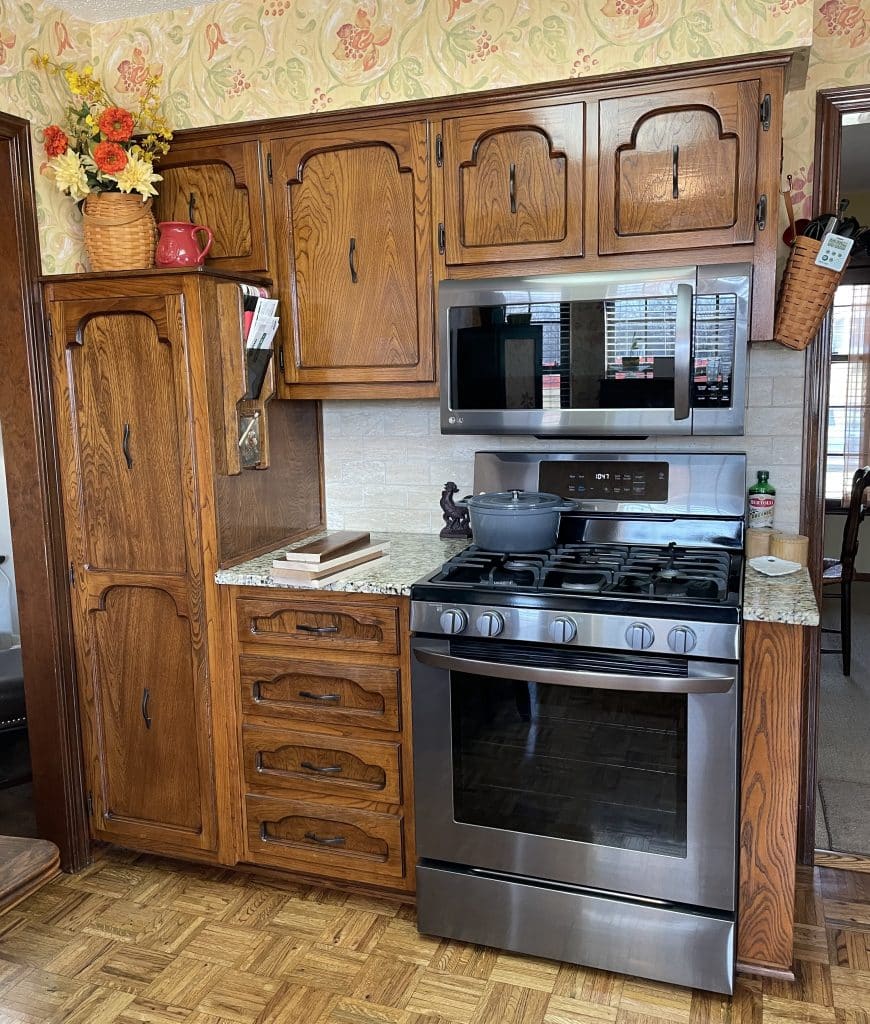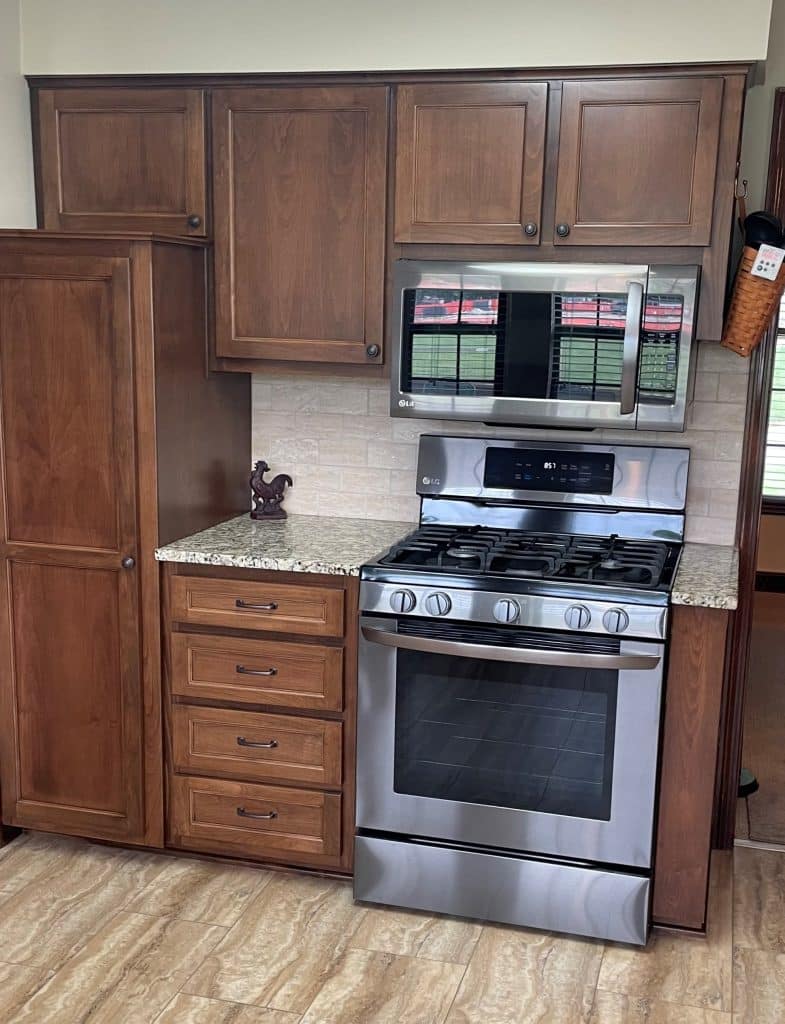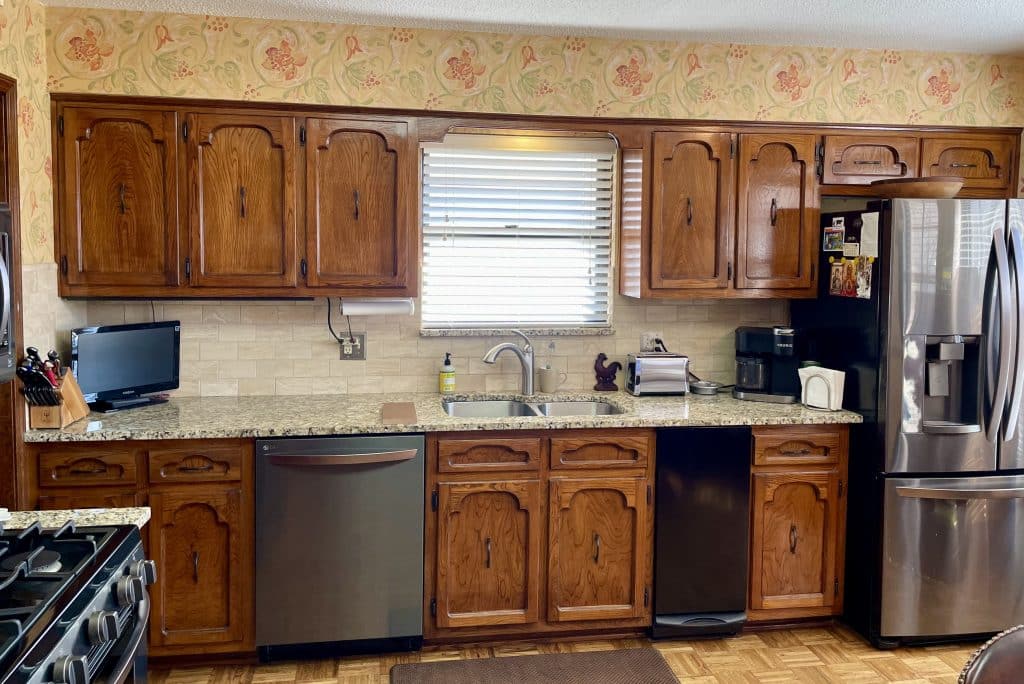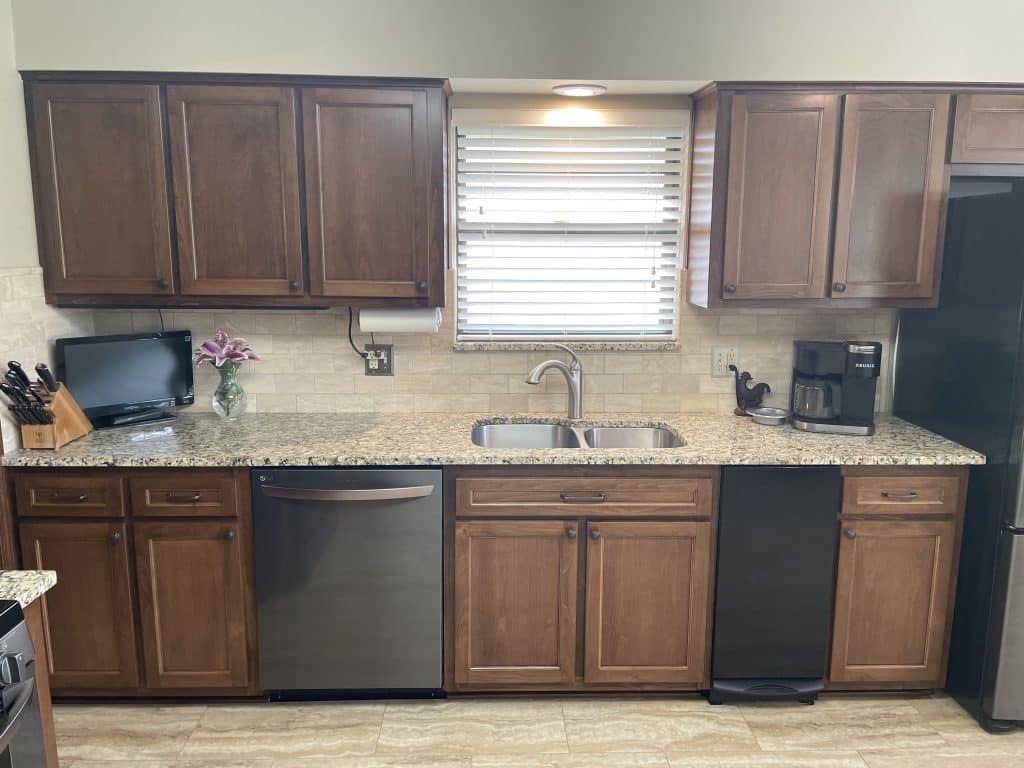 The Process
The end of cabinet boxes is replaced with

veneer core plywood

and catalyzed lacquer finished.

We use 3/8 inches lumber to cover the frames of existing cabinets. They are finished with catalyzed lacquer and a construction adhesive.

We

replace the existing moldings

with new ones – toe, crown, and shoe.

The hinges are replaced with new doors. We ensure the cabinet doors will blend seamlessly with the current space.
Your Options
Replacing the drawer boxes

Add rollout trays
We replace your existing boxes with steel-ball bearing glides and full extension.
Bathroom & Bar cabinet refacing
We know the ins and outs of bathroom and bar cabinet refacing. Our team will provide a broad range of styles and colors to suit any space and décor. Additionally, we can transform cabinetry that is aesthetically lacking and turn it into a beautiful space.
Benefits of refacing kitchen, bathroom and bar cabinets
A refacing project is environmentally-friendly and cost-effective. The process is faster than a remodel.
A refacing project is about getting a clean, fresh, and stylish cabinet. This is a much smaller job, so you also save on materials and labor.
There are many cabinet refacing options. For instance, you can update cabinets with a dramatic black contemporary look.
A kitchen remodel can take weeks. It's the simplest way to improve any space that needs an update. Since the cabinets remain in place, the installer only has to update the hardware, doors, etc.
Environmentally friendly choice
If you're looking for a sensible choice compared to an entire remodel, a refacing project can be a worthwhile investment. The installers don't need to dispose of those old cabinets.
When you choose our company, you can be sure you're working with true experts.
Save With Cabinet Refacing Company in Leawood Kansas
Give your kitchen, bathroom and bar a new, fresh look