Modern Farmhouse Stair Spindles in Your Home
Are you looking for a modern, stylish way to upgrade your home's staircase? At KC Wood, We offer a full line of services – from replacing wood spindles with iron balusters to complete handrail and newel post replacement. Installing modern farmhouse stair spindles is the perfect solution when you want the look of a modern farmhouse. With their sleek, modern design, these spindles offer an attractive and sophisticated look that can instantly transform any space. Not only are they visually appealing, but they also provide added safety when navigating the stairs.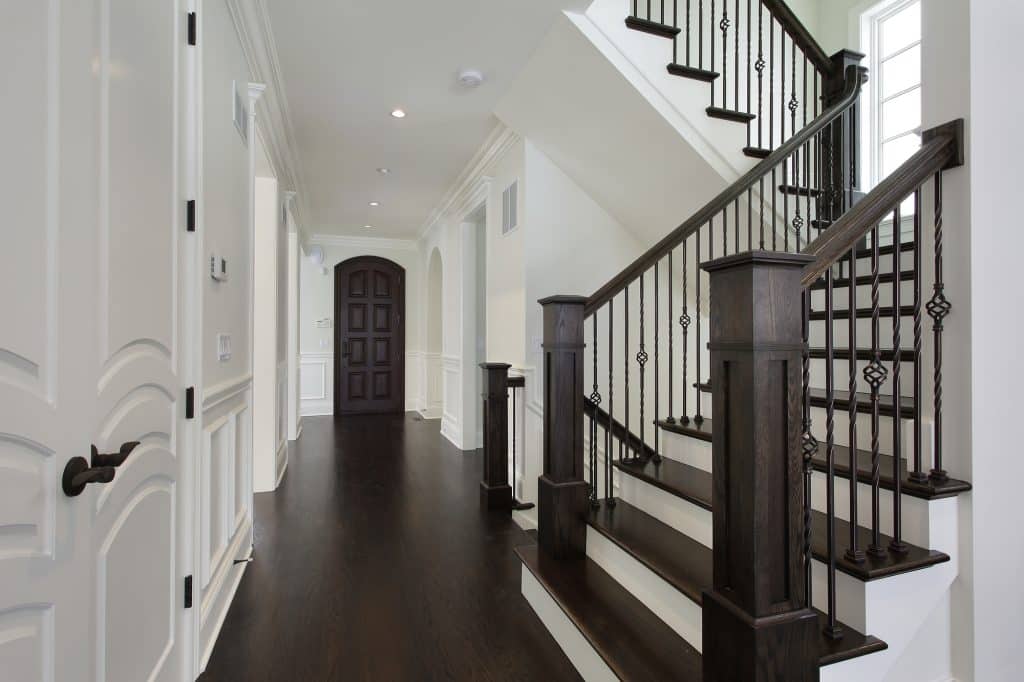 Since 1989, KC Wood specializes in expert installation of staircase spindles and parts, so we have the experience and expertise to ensure your project will be completed with quality craftsmanship. We specialize in custom cabinetry and finishing services as well as installation of iron spindles and wood parts for your staircase – The Spindle Guys. Let us help you create a modern yet timeless look for your home!
Here are three benefits:
Transform your space

Added safety

Superior craftsmanship
1.  Modern farmhouse stair spindles can transform your space
When deciding on the look you desire, a combination of wood and iron can instantly transforming any staircase. These modern spindles are sleek and sophisticated, offering a timeless look that will complement any home's decor style. The modern design of  farmhouse stair spindles can be both understated and eye-catching at the same time.
2. The importance of safety when navigating stairs
In your home, safety should be a priority when it comes to navigating the stairs. Installing properly, stair spindles are an effective way to protect your family and loved ones from falls and other accidents. It's important to make sure that your spindles are firmly attached and installed properly to the railing with the proper mounting hardware for maximum durability and strength. This will ensure that the spindles can handle daily wear and tear, as well as the weight of people using the stairs.
3. The Spindle Guys – Installation for your staircase 
The Spindle Guys are the stair spindle installation experts in the Kansas City area. At KC Wood, our team of talented professionals are committed to providing superior craftsmanship and customer service. We specialize in the installation of iron spindles and wood parts for your staircase, providing an attractive, yet functional design for your home interior.
Bring style as well as safety to your space
Many times, stair spindles offer the perfect combination of modern style and safety for your home. Whether you're looking to upgrade an existing staircase or install a brand new one, modern farmhouse stair spindles are sure to bring life into any space. If you need help with installation, The Spindle Guys can provide superior craftsmanship and customer service so that your home will look beautiful and stay safe over time. With a secure staircase, you will have peace of mind knowing that your family has protection while navigating the stairs in your home.
Often stylish farmhouse staircases have a design to evoke a current yet timeless feel and are often in combination with black balusters and railing, and modern spindles. This modern aesthetic is sometimes characteristic of black metal accents, clean lines, and the use of natural materials such as wood or iron. 
In addition, with professional finishing capabilities, KC Wood offers a full line of services. 
Enjoy a fresh new look with modern farmhouse stair spindles!
Expert installation from KC Wood