Cabinet Refacing Company in Lawrence, KS
The top-rated cabinet refacing business in Lawrence, Kansas uses a process that transforms existing cabinets into a new look for a reasonable price. KC Wood's custom cabinetry shop offers many services to the Lawrence region. KC Wood is a high-quality company that will do quality work for you for years to come, no matter what your needs are.
Are you fed up with your old kitchen, bar or bathroom cabinets?
You will be impressed and delighted with our refacing process. To finish the wood products, we use ML Campbell Enviromax Catalyzed Lacquer. These products offer a durable, long-lasting finish that is beautiful.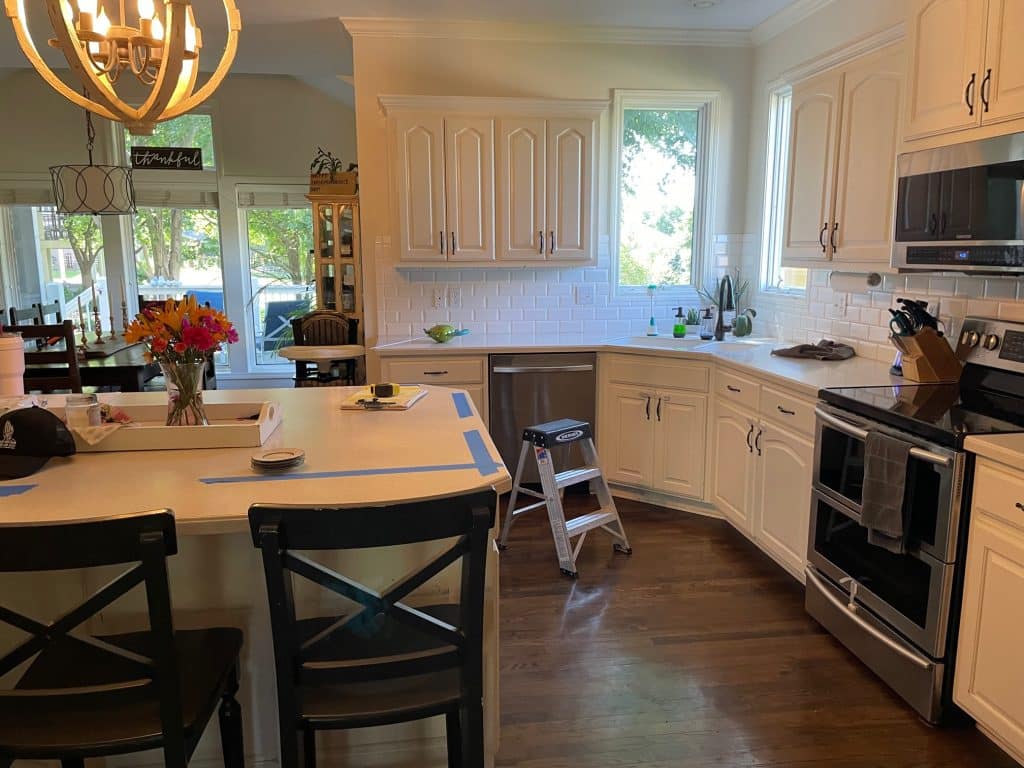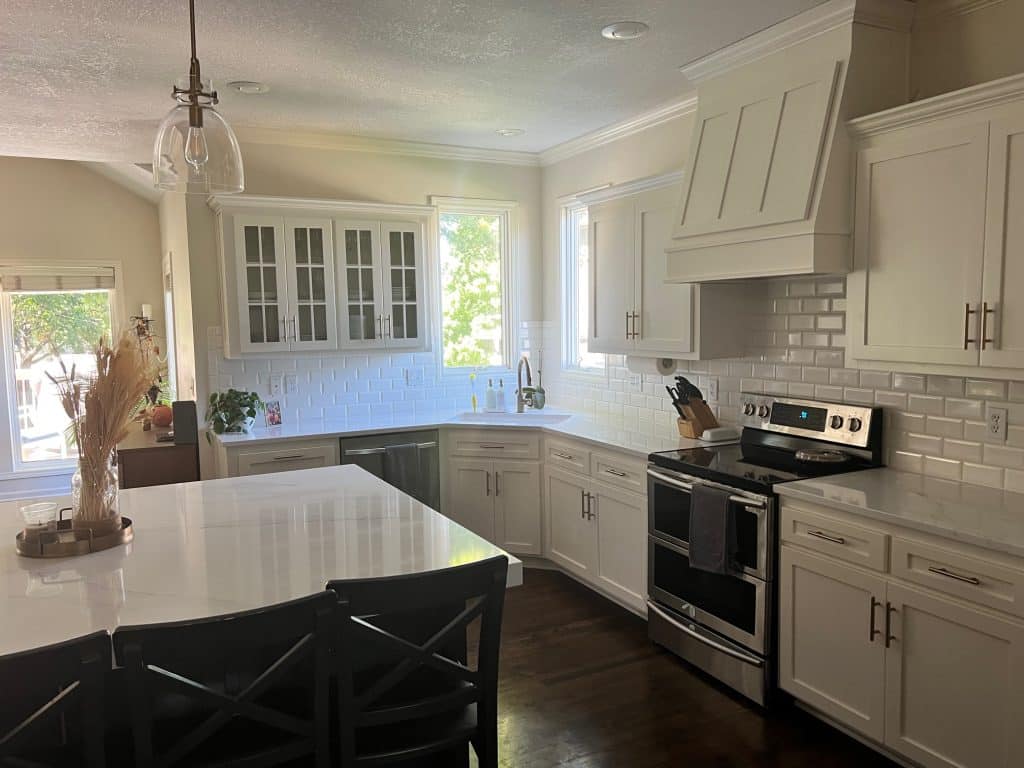 Cabinet Refacing Process by KC Wood:
We will cover your cabinets frames with 3/8 inch thick lumber. This process includes using pin nails or construction adhesive.

Catalyzed, veneer-core plywood is used to cover the ends of your cabinet boxes.

Doors and drawer faces are replaced by new drawer fronts and doors.

Existing mouldings such as crown, toe, and shoe have been replaced by new ones.

For the new doors, we have installed soft close, concealed hinges.

All new hardware (knobs and pulls) is included.

Installation by KC Wood Employees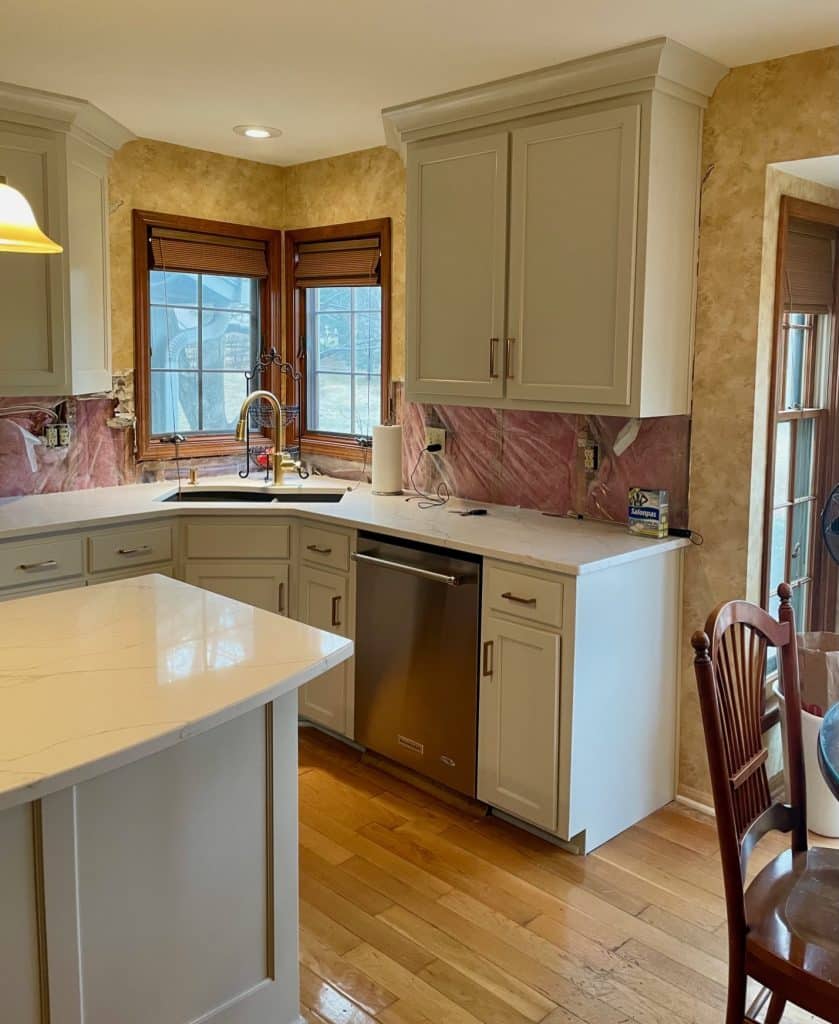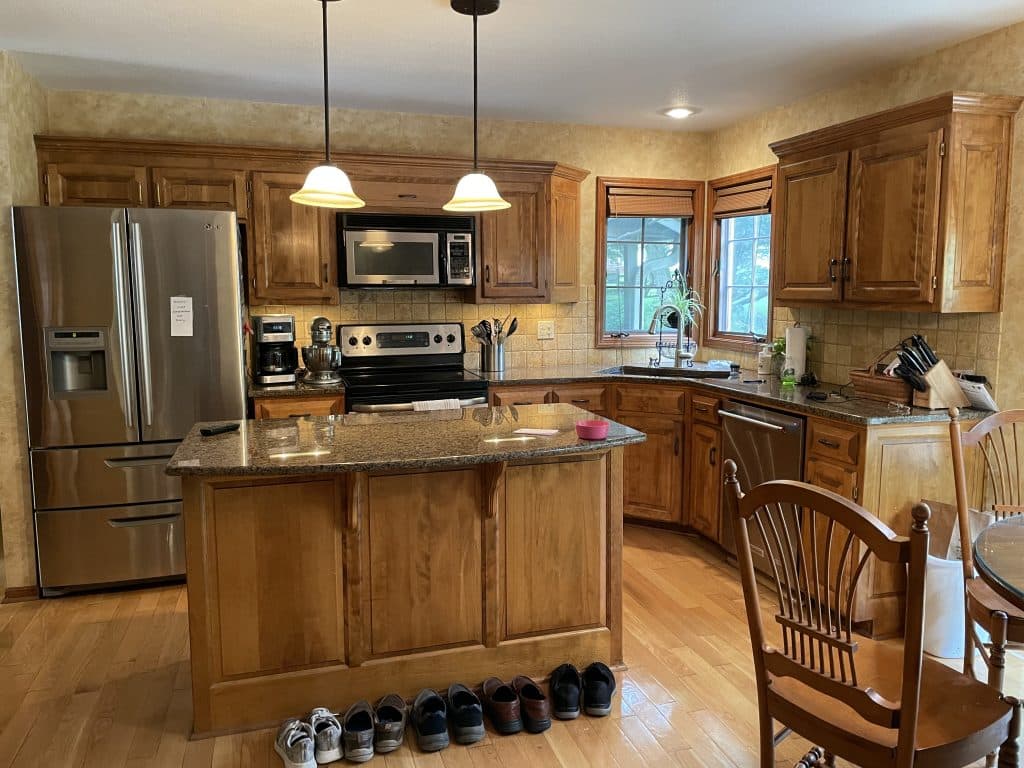 Here are some things you can expect from KC Wood:
Your cabinets will have a new, refreshed look

Install cabinet doors, hinges and doors. Leave the cabinet boxes alone.

Display an

infinite selection of cabinet door

, wood species and hardware.

You can give your kitchen a timeless look by completing the refacing job.
You have many additional options, including:
Add rollout trays

Paneled cabinet ends

We can replace existing boxes with steel-ball bearing glides or full extension.
Contact KC Wood today to be certain you will love the finished cabinet refacing job.
Get a fresh look for your bar, kitchen and bathroom!
Cabinet Refacing Company, Lawrence, KS